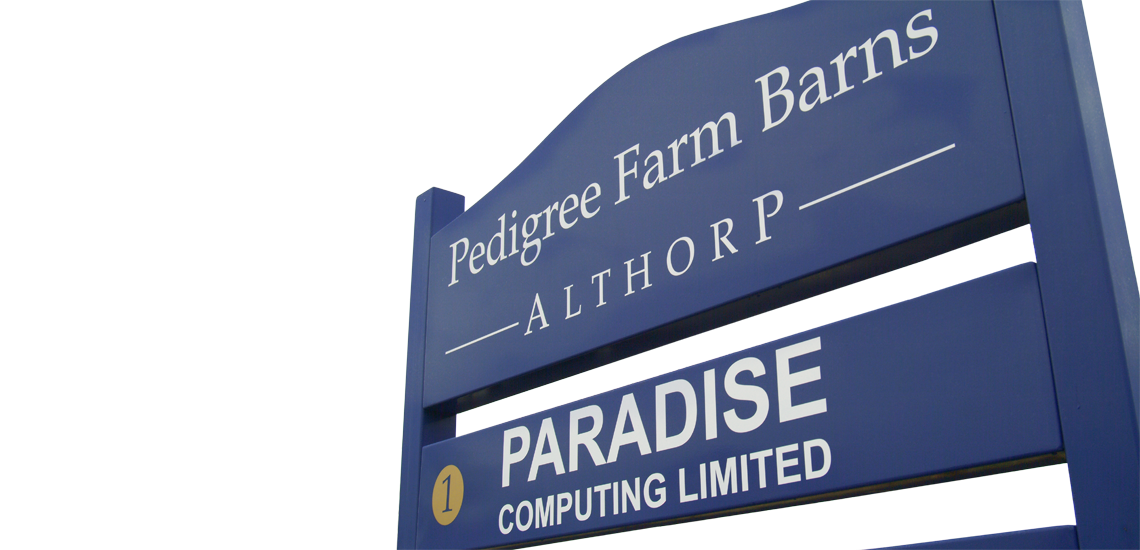 About Us
Paradise Training is an integral part of Paradise Computing Ltd, an IT company providing high-quality business management solutions. Together, Paradise offers expert support for Sage 200 finance software, bespoke application development, cloud hosting and IT infrastructure support as well as delivering outstanding training courses.
Track Record
We are proud to work with several international household names, as well as supporting a wide variety of valued smaller local businesses.
Since 1987 we have successfully provided robust and innovative technical solutions to our customers. Our commitment to providing on-time and on-budget delivery means many of our customers keep coming back to us, project after project.
Approach
Our approach is to resolve the challenges faced by our customers with the expertise that comes from many years of working in our chosen fields and honing our skills. We value enthusiasm and lateral thinking, and use this to keep our services fresh. We are always learning about new methods, techniques and products and research the effectiveness of these for the benefit of our customers.
Our People
Our people are all professional and motivated, working well together in teams to provide different perspectives on issues. The teams (Cloud, Sage and Training) also exchange information regularly to see how they can support and complement each other to provide a better overall service.
Location
Paradise is based in a converted farm on the historical Althorp Estate, 2 miles north of Northampton. We service local businesses in Northamptonshire, the Midlands and nationally throughout the UK. This places us conveniently in the heart of the UK, with roads to the north and south (M1), west (M6) and east (A14), as well as being on the main railway line with Northampton station only 5 minutes from the office. See a map here.
Paradise Computing Ltd
1 Pedigree Farm
Althorp Estate
Northamptonshire
NN7 4HE
Registered Company Number: 2150138 (England)
VAT Number: 463 0401 84
ISO27001 certification reference: IS 502608 (BSi)